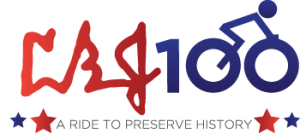 As you already updated by Thomas, Saturday's ride was fun and they about 11 riders and they partook in some great food and beer at Brice's home after the ride.
Sunday was the Steakhouse ride and I was told that a number of SRC riders were in attendance.  I was also told that SRC riders were the first to finish.  Nice job Thomas and Andrew.
Update on the kits is that the order has been placed. Brandon by far did the bulk of the work on this project.  The design work was all him.  We also need to thank Tom Delaney for help us with getting Descente to the table and going beyond his job responsibility in getting us through the process.  From what I'm told we should have our kits in about three weeks.  As always we will have a kit party to hand them out.   
LJB 100 – Saturday March 29th at 9:00am at LBJ Ranch
The 7th Annual LBJ 100 Bicycle Tour, Saturday March 29th, 2014, features routes for every skill level, from our family friendly 10 miler to their signature metric century (100 KM) and beyond.  Most of the group will be doing the 85 miler but many of us will be doing the 62.5 Mile ride too.  For those of us that did this last year you may recall that the ride started even though there was a line out the ranch of cars still trying to park.  Get there early.  This ride is totally fun and they had great food and you can do a tour of the presidential home and LBJ's daughter was there last year too.  The cost to ride is only $40 and the food and beverages were great.  Total value ride.  Proceeds go to support the national park.
http://www.lbj100bicycletour.org/
or
Mystery Ride – Saturday March 29th at 8:30am at Cups & Cones
Since most of us are doing the LBJ ride there will be no designated ride for Saturday from C&C but if you want to show up at C&C I'm sure there will be plenty of people that will not be doing the LBJ ride.
SUNDAY SOCIAL RIDE – Sunday March 30th at 8:30am at Cups & Cones
On Sunday the Steiner Ranch Cycling Group (SRC) will roll out from Cups & Cones at 8:30 am this Sunday morning for either the Tour de Steiner Ranch or Ski Shores or some other mystery ride.  Typically we stay in Steiner Ranch.  This is a NO DROP RIDE.
ROUTE:
or