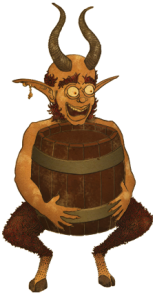 RECAP LAST WEEKEND
Saturday we had about 11 riders that showed up for the Scenic Ride downtown to Mellow Jonny's.  The morning was a list cold and wet but it cleared up a bit and we had nice weather for most of the ride.  We really had a nice ride but we did have two spills.
Nilson fell over at a really slow speed and is totally fine except for a little black mark on his nice snow white kit.  The horror!  Cody Summer on the other hand had a spill descending Mt. Bonnell and came around a turn at fast speeds and came into a turn a little fast and gliding off the road into the side of the cliff.  He has some minor bruises and scrapes but is totally fine.  It was reported that his bike is doing well too as I know most of you were asking about the bike.
Other than the two spills the ride was really fun.  The entire group stayed together for this ride and we averaged about 16.5mph.
We should also note that Dustin Dihn completed the Tour das Hugel which is about 110 miles and about 12,000 feet of climbing.  Congrats Dustin!
Sunday there were about 9 riders that showed up and we rode out to Ski Shore and back.    We all stayed together for the entire ride.
STRAVA HIGHLIGHTS
The Strava highlights for last week by category are as follows:
Mile Eater (distance)                     Thomas Lea              152.6 Miles
Billy Goat (elevation)                     Dustin Dihn              16,438 Feet
Speed Demon (avg. speed)         Andrew Struck        19.6 Mph / 105.2 Total Miles
NEXT WEEKENDS RIDES
You will have three rides to choose from this Saturday.  Steiner Ranch Cycling Club Ride, Tour das Hugel and Thirsty Planet
JESTER KING BREWERY RIDE – Saturday November 16th at 8:30am at Jester King Brewery
This Saturday November 16th starting at 8:30am starting from Jester King Brewery there is a FREE 55 mile bike ride.  The ride starts and finishes at Jester King Brewery.   The 55 miles is an out and back so no one should get lost.  The ride is supported by Cycling Swami.  For 60 finishers will be treated to FREE Wood Fired Oven Pizza paid for by Cyclist Law. This ride is intended for experienced cyclist that can average at least 15mph.   There should be a bunch of clubs from all over Austin in attendance.  We had about 140 riders last time.  Don't miss out and bring the family if you can't get a hall pass.  It is really family friendly place.  More details can be found at:
https://steinerranchcycling.com/jester-king-brewery-ride-ii/
Ski Shore – Sunday November 17th at 8:30am at Cups & Cones
We will leave from Cups & Cones and we will ride out to Ski Shores.  The ride is about 25 miles and about 2,000 feet of climbing.
This is a NO DROP ride and is fun but you should be able to average 14 – 15 mph.   There are always a couple road demons if you want to go a little faster.
ROUTE: