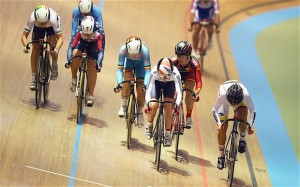 WEEKEND RECAP (March 1st and March 2nd)
Saturday we had two separate rides.  At least 7 riders went out and did the Bagel Ride and 16 of us met at C&C for what we thought was going to be the Triple B's.  However, due to fog we all decided to change the route and did the Avery Ranch loop.  There was a reported at least 6 flats.
Sunday 10 riders showed up for the Sunday Social Ride.  The temperature started at 70 degrees but after a few minutes into the ride the temperature must have dropped 20 degrees.  Then for those that finished the ride it rained towards the end of the ride.
KIT UPDATE
The fitting party was a success and we have 43 people sign up for a kit.  There was a vote and the 30 individuals have been selected and we will circulate that list over the coming week.  The ones that did not make the list can still order a Jersey or kit at cost.  I'll be emailing you individually.
Our Committed Sponsors:  Resolute Fitness, Texas Beef Council, Austin City Living, FrontYrd, Dream Smiles Dental, PayPal, Descente Cycling and MapMyRide.  Sponsors please go to our website and check out your logo and links to make sure they are set up the way you want them.
NEXT WEEKENDS RIDES
BECAUSE OF THE FOG LAST WEEKEND WE DESCIDED TO DO THE TRIPLE B'S THIS UPCOMING WEEKEND.
Triple B's – Saturday March 8th at 8:30am at Cups & Cones
The Triple B's ride is approximately a 52 mile bike ride that will roll out from Cups & Cones at 8:30 am morning. The ride is scenic and it follows around the lake via lime creek and volente and there is about 2,100 feet of climbing.
We will bike out from Steiner Ranch and make the climb out to the 620 via the Steiner Ranch Steakhouse route then head down the 620 and make a left on Anderson Mill Rd. and then another left on 2769 (turns into Volente Rd) and head into Volente Village.  When we get to Volente Village we will make a right turn up the hill on Lime Creek Rd. towards the TRIPLE B's.  After we get to the end of Lime Creek we make a right on Anderson Mill Rd a left on Zepplin and then a right on Sun Chase and then make our way over to Lakeline and then out to Crystal Falls Golf Course and then back to 620 via Anderson Mill and back to Steiner Ranch.  Cross the 620 onto Steiner Ranch Blvd. back down to Cups & Cones.
There will be a faster group travelling at speeds of 18-20 mph over the course of the route and we will also have less fast group travelling about 15-17mph.  Again there is no designated sweeper.
This ride is for experienced riders that have ridden with groups at high speeds.
Please see the course below:
SUNDAY SOCIAL RIDE – Sunday March 9th at 8:30am at Cups & Cones
On Sunday the Steiner Ranch Cycling Group (SRC) will roll out from Cups & Cones at 8:30 am this Sunday morning for either the Tour de Steiner Ranch or Ski Shores or some other mystery ride.  Typically we stay in Steiner Ranch.  This is a NO DROP RIDE.
ROUTE:
or