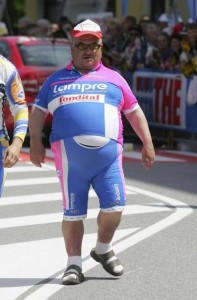 What a great weekend of riding!  It all started Friday with the Beef Team dinner at the Oasis and many of the people in our club were in attendance.  The Beef Team and Steiner Ranch Cycling Club raised over $40,000 in donations for the American Diabetes Association.  We were the top fund raiser in the City of Austin and indirectly we made the introductions so that a team at Austin Cycling Association could be established and that group raised over $20,000 in donations.
The Saturday ride was fun and most of the group rode the entire Avery Ranch Loop.  A smaller group peeled off early because we had to ride in the Tour de Cure and did not want to over train.  It was a brisk and fun ride.
The Sunday ride was the Tour de Cure and there were so many stories of wrong turns, being chased by Chihuahuas, flat tires, missing rest stop and other strange encounters.  The net effect was that the ride was a complete success.  While we did not win the distance challenge we still came in 2nd place.  Eric, Stuart and Cody rolled in together to tie for 2nd place and they held an average pace of 20.4 mph.  The 1st place goes to this 56 year old dude in a white Jersey.  He was just one step ahead of Team Beef at a number of rest stops.  Great job guys!  We will get him next year.
SPECIAL ANNOUNCEMENTS
Steiner Ranch Cycling Kits  If you ride with our weekend group we have some extra kits.  I know some of you ride with us regularly.  Please contact me to reserve a Jersey or Bib or both.  Here are the sizes I have left:
SHORTS:  M (5), L (1), XL (4), XXL (1)
JERSEYS:  M (3), L (4), XL (3)
Steiner Ranch Running Group  I was asked by Sonya Manson, who rides with us periodically, to let you know about a running group they have started in Steiner Ranch.  www.gilbertsgazelles.com  If you want to learn more about the group you can contact Sonya at sonyalynnmanson@gmail.com
Steiner Ranch Record  Our group submits a weekly article to the Ranch Record which is a monthly publication that is mailed to all 4,000 homes in Steiner Ranch.  This month Dan Monahan's article about his experience at the Tour de France was published.  If you are interested in reading it and don't get the Steiner Ranch Record please visit page 34 at the following link:  http://www.peelinc-newsletters.com/www.peelinc.com/newsletters/1309SR.pdf
NEXT WEEKENDS RIDES
Dam Loop (via Cuernavaca) – Saturday September 14th at 7:30am at Cups & Cones
We will head out Steiner Ranch Blvd. up the 620 and make a right on Four Points and through River Place and then down City Park Rd and over Courtyard Dr. hills and then a right on 360.  It will be a long climb up to Bee Caves and then we will make a right on Bee Caves and then a right on Cuernavaca and we will do the loop back around to Bee Caves and then we will continue our ride to back to 620 and the head back to Steiner Ranch.
Ski Shore  – Sunday September 15th at 8:30am at Cups & Cones
We are changing the start time for our Sunday ride to 8:30am.  We will still leave from Cups & Cones and we will ride out to Ski Shores.  The ride is about 30 miles and about 2,000 feet of climbing.  We are changing this because of the high level of request to get a later start going on the Sunday ride.
This is a NO DROP ride and is fun but you should be able to average 14 – 15 mph.
ROUTE:
ORGANIZED UPCOMING CLUB RIDES
LIVESTRONG – Sunday October 20, 2013 The ride is on and you can join our team at http://laf.livestrong.org/goto/Beef  They will be doing the same course as last year which was awesome!  For those of you that did the 100 miler you may remember the MAN MAKER!  See if you can make it to the top of the hill this year without getting off your bike.  Last year about 75% of the people riding the 100 miler was walking up the hill.
JESTER KING BREWERY CLUB RIDE  Dustin and I are working on organizing another ride in November.  Beer, Pizza and we will try to see if we can get a TV out there too so we can watch some FOOTBALL!   It will be FREE again and we will invite every club we can get our hands on.  We will probably still do donations for the SAG (cycling swami).
WEBSITE CREATED AND MAINTAINED By Dustin Orrick and he can be reached at admin@steinerranchcycling.com