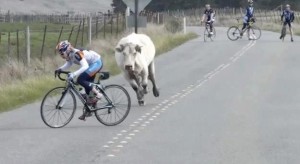 I was out this weekend due to child care logistics but even if I was free to ride I have been really tired.  It was either the 1,100 miles I logged in July or it is the August heat and African dust that has settling over central Texas.  Anyway, I'll be back in the saddle next week.  It was nice to have 9 days off.
Anyway, Thomas Lea stepped up and led both the Saturday and Sunday rides.  The Saturday ride was reported to have about 16 riders and the group was able to stay together until downtown.  On the way back the group started to fall apart but that is the normal scenario.  I heard the ride was hot, fast and fun. 
The Sunday ride headed out to Ski Shores and there were 10 riders.  The entire group stayed together the entire time and I heard everyone had fun.  Thanks again Thomas.
WEEKENDS RIDES
JESTER KING BREWERY RIDE  Please mark your calendar for SATURDAY August 17, 2013 for a 55 mile ride that will start and finish at the Jester King Brewery.  The ride is FREE.  The ride will begin at 7:30am and it will be an out and back from Jester King on Fitzhugh Road to Johnson City and back.  It is a low traffic road.  One of our very own riders, Dustin Dunnams brother in law owns the brewery.  To get directions to Jester King or learn more about the brewery please visit www.jesterkingbrewery.com
The expected route for the bike ride is as follows:  http://goo.gl/maps/0nGRD
We expect to have SAG support by www.cyclingswami.com that will provide mechanical support, rides and fluids.  Please bring your favorite drink for the cooler.  We are seeking a corporate sponsor for the SAG but if not we will have a donation jar available so everyone can kick in a few bones or whatever they want.  You should also bring some money for beer and pizza after the ride.  Please drink responsibly. 
This ride will be for intermediate and advanced riders.  So you will need to be able to maintain an average pace of 14-15 mph over the 55 miles at a minimum and some of our faster riders will be closer to 20 mph average.  There will be over 4,000 feet of climbing too so please take that into consideration.  Please feel free to invite your friends and all are welcomed.
I'll send out another update before Saturday about car pooling opportunities.
TOUR DE STEINER RANCH – Sunday August 18th at 7:30am at Cups & Cones
The Tour de Steiner Ranch is a fun ride all around the picturesque landscapes of Steiner Ranch. We will cycle through the UT Club, by some lakeside estates, down to Lake Austin, through some neighborhoods and on some country roads.  
The ride is about 24 miles. Again, I consider this an easy intermediate ride with the exception of the hills which I consider intermediate level hills.  If you do any riding in Steiner Ranch you will do fine.
ROUTE:
ORGANIZED UPCOMING RIDES
TOUR DE CURE – Sunday September 8, 2013  This is going to be a really fun ride and most of our group is doing it. We have over 120 riders now and raised over $22,000 for the American Diabetes Association and finding a cure for diabetes.  Packet pickup will be at Cups & Cones on August 24th.  Details to come.
HOTTER'N HELL – Saturday August 24, 2013  This ride needs no further introduction.  This is the largest century ride in the Country ridden during the hottest day of the summer.  I have no idea why anyone in their right mind would want to do this ride but there are over 10,000 participants and thought it would be worth mentioning.   http://www.hh100.org/
Steve Cumings is doing this ride and if you are interested in meeting up with him or carpooling please contact Steve at steve_cumings@yahoo.com
RIDE AMERICAS – Saturday August 31, 2013  This ride is going to be a great opportunity.  You will be able ride the Circuit of the Americas on your bike.  Do as many laps as you want in 3 hours.  Register at www.rideamericasnow.com 
BIKE AROUND THE BAY – Saturday & Sunday October 12 & 13, 2013  This ride is a two day fully supported 180 mile loop around Galveston Bay.   The ride benefits the Galveston Bay Foundation  http://www.bikearoundthebay.org/
LIVESTRONG – Sunday October 20, 2013 We have our LiveStrong team set up as well and if you want to get a head start on your fund raising and training for this event as well you can join our team at http://laf.livestrong.org/goto/Beef  They will be doing the same course as last year.