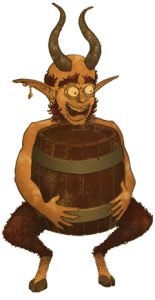 Saturday it was reported that at least 7 SRC riders attended the Altas Ride and I heard it was a nice ride with the only complication being the delayed arrival of bicycles. About 14 showed up for the Dam Loop ride from the C&C.
Sunday we had a big group for the Tour de Cure kick off bike ride which left the Hula Hut. Breakfast and lunch was served. If you have not joined our team please do so at the following link. There are distances ranging from 12 to 100 miles. http://main.diabetes.org/goto/TeamBeef
JESTER KING  BREWERY ALL CLUBS RIDE– Saturday June 7th at 8:30am
We would like to invite you to join us for the JESTER KING BREWERY RIDE II.   This JESTER KING BREWERY RIDE is a FREE ride that originally started by Steiner Ranch Cycling and TRG with the spirit of bringing Austin cycling clubs together for a fun ride and then some pizza and beer. The more the merrier so invite anyone you wish.   The ride is 55 miles and starts and finishes at the Jester King Brewery. The ride will begin at 8:30am and it will be an out and back from Jester King Brewery on Fitzhugh Road to Johnson City and back. There are no turns so there is no way you should get lost even if you are directionally challenged. All intermediate and experienced riders are welcomed and we ask you to wear your club Jersey. We will have a really quick announcement before the ride regarding the route, safety and we will want to give an opportunity for all the clubs to shout out their club affiliation. Please spread the word about this ride to any clubs you might think would be interested in this ride. The route for the bike ride is as follows: http://goo.gl/maps/0nGRD Again, the ride will be about 55 miles with about 4,000 feet of climbing. Average speeds will range from 12 mph up to 21 mph. If you don't want to ride the full 55 miles you can turn back at any point. To get directions to Jester King or learn more about the brewery please visit http://jesterkingbrewery.com/contact/ It can be a little tricky to find so please try to get there a little early. We will have people standing outside but there are two entrances but only one of them will get you into the staging area.
OR –
MYSTERY RIDE – Saturday June 7th at 7:30am at Cups & Cones
We will also have our standard ride out of Steiner Ranch so please show up at Cups & Cones and vote on the ride for the morning if you can't make the awesome Jester King Ride.
SUNDAY SOCIAL RIDE – Sunday Junes 8th at 8:30am at Cups & Cones
On Sunday the Steiner Ranch Cycling Group (SRC) will roll out from Cups & Cones at 8:30 am this Sunday morning for either the Tour de Steiner Ranch or Ski Shores or some other mystery ride.  Typically we stay in Steiner Ranch.  This is a NO DROP RIDE.
ROUTE:
or