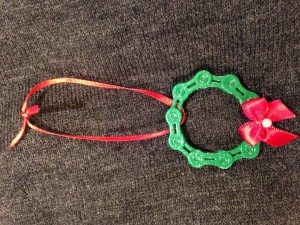 Christmas is only one week away and if you are looking for a cool inexpensive cycling themed gift then check out Jennifer Allis handmade bike chain Christmas ornaments.  Prices range from only $5 for the chain wreath, $7 for the chain Christmas tree and $10 for the decorated tree.   I have one hanging on my tree now.  I think they are awesome.  Contact Jennifer at jen@jenallis.com to place your order.  She lives here in Steiner Ranch too.  Every cyclist should have one hanging from their tree.
I'll be there for the Saturday ride but not the Sunday ride as I'll be leaving town for Christmas but the rides will be on for anyone that shows up.
STRAVA HIGHLIGHTS
The Strava highlights for last week by category are as follows (need to ride over 75 miles in the week to be included in stats below):
Distance                    Eric Watson             149.1 Miles
 Mountain Goat       Robert Brown         7,077 Feet
Speed Demon         Justin C.                     18.8 Mph over 95.6 Total Miles
NEXT WEEKENDS RIDES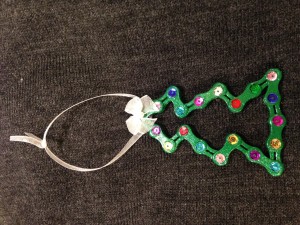 CANCELLED (WET ROADS / RAIN )Triple B's  – Saturday December 21th at 8:30am at Cups & Cones
The Triple B's ride is approximately a 52 mile bike ride that will roll out from Cups & Cones at 8:30 am morning. The ride is scenic and it follows around the lake via lime creek and volente and there is about 2,100 feet of climbing. 
We will bike out from Steiner Ranch and make the climb out to the 620 via the Steiner Ranch Steakhouse route then head down the 620 and make a left on Anderson Mill Rd. and then another left on 2769 (turns into Volente Rd) and head into Volente Village.  When we get to Volente Village we will make a right turn up the hill on Lime Creek Rd. towards the TRIPLE B's.  After we get to the end of Lime Creek we make a right on Anderson Mill Rd a left on Zepplin and then a right on Sun Chase and then make our way over to Lakeline and then out to Crystal Falls Golf Course and then back to 620 via Anderson Mill and back to Steiner Ranch.  Cross the 620 onto Steiner Ranch Blvd. back down to Cups & Cones. 
There will be a faster group travelling at speeds of 18-20 mph over the course of the route and we will also have less fast group travelling about 15-17mph.  Again there is no designated sweeper. 
This ride is for experienced riders that have ridden with large groups at high speeds.
Please see the course below: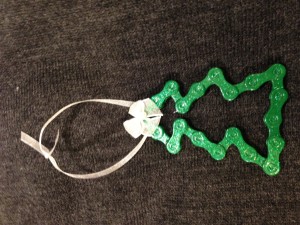 MYSTERY RIDE – Sunday December 22nd at 8:30am at Cups & Cones
On Sunday the Steiner Ranch Cycling Group (SRC) will roll out from Cups & Cones at 8:30 am this Sunday morning for either the Tour de Steiner Ranch or Ski Shores.  It is supposed to be sunny and moderately cold temperatures.
ROUTE:
or