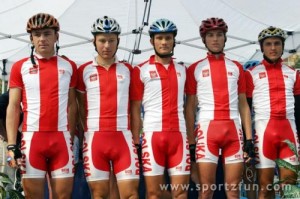 LIVESTRONG WEEKEND RECAP
This year's LIVESTRONG CHALLENGE was phenomenal for many reasons!  Here are just a few highlights in NO particular order:
Desh Singh and Cheryl Campbell completed their first century ride ever!  What a massive accomplishment.  If you get a chance please read Desh's article in the November Ranch Record about going from 0 – 100 miles in year.  Also, congratulate them when you see them on the road next time.
The Steiner Ranch Cycling Club elite squad completed the century ride in record time with over a 21 mph average over 100 miles.  The squad included Andrew Struck, Thomas Lea, Eric Watson, Stuart Sullivan, Cody Summer, along with a few others.
Bill Foster completed a 100 miles by mistake.  The mistake was that he followed me and made a wrong turn and before he realized it there was no turning back.  Congrats to completing 100 miles.
The Texas Beef Council set us up in style.  We had a tent, chairs, Gatorade, water, breakfast, stinger waffles, gel shots, beef jerky, beer and best of all massages.  What a great sponsor!
I don't want to forget about everyone that did not do the 100 miler.  You all did a great job out there and I heard of some pretty incredible times.  I know Brice Shelton exceeded 18 mph average over 65 miles.
BIKE SHOP SALES
Bicycle Sport Shop is having a Clearance sale beginning this Thursday thru Sunday.  Some discounts are as much as 75%.  To learn more please visit their website at http://bicyclesportshop.com/
Mellow Johnny's is having their big Swap Meet on November 1st.  Last year they had some incredible deals.  So be sure to mark your calendars for this event as well.  Please visit their website at www.mellowjohnnys.com
TIME CHANGE
In anticipated of the time change in November and cooler morning weather we are changing our start time to 8:30am both Saturday and Sunday morning effective immediately.
STRAVA HIGHLIGHTS
Remember to join our Strava Club.  You can join from our website club Strava Plugin.  The top riders for the week by category are as follows:
Distance                    Robert Brown                     175 Miles
Elevation                   Hicham B.                             9,676 Feet
Average Speed        Thomas Lea                          20.8 Mph over 99.4 Total Miles
NEXT WEEKENDS RIDES
DUSTIN DINH B DAY RIDE – Saturday October 26th at 8:00am at Dustin Dinh's Home
This coming Saturday is Dustin Dinh's birthday who is a regular rider with SRCC and he is hosting a bike ride that will start from his home in Georgetown.  The ride will be semi supported and there will be a 40 and 70 mile bike route.  The ride starts from his house at 1613 Oak Lane in Georgetown at 8:00am.  Dustin has invited everyone from the Steiner Ranch Cycling Club.  Dustin will be grilling burgers, drunken chicken, brisket and veggie stuff.  Dustin will have a keg and a light bar but feel free to bring your favorite drink.  I plan on attending his ride so if anyone wants a ride I can fit 3 other cyclists.  This ride is sponsored by www.dreamsmilesdental.net
OR
COZY COVE – Saturday October 26th at 8:30am at Cups & Cones
This ride will leave from Cups & Cones at 8:30 am and heads out towards Lakeway over the dam on 620 and then we make a right on Lakeway Blvd  and then left on Highland then right on Bee Creek Rd. all the way out to Pedernales and back.   It is about 45 miles round trip and over 3,000 feet of climbing.
As always we will do our best to keep the group together but there is no designated sweeper for this ride.  I typically bring up the rear but that pace is still about 15mph + average and the faster riders will be averaging 20mph.
Below is a link to the map of our ride.
Ski Shore – Sunday October 27th at 8:30am at Cups & Cones
We are changing the start time for our Sunday ride to 8:30am.  We will still leave from Cups & Cones and we will ride out to Ski Shores.  The ride is about 25 miles and about 2,000 feet of climbing.
This is a NO DROP ride and is fun but you should be able to average 15 – 16 mph.
ROUTE:
OR
SWEATIN' BURNT ORANGE BIKE TOUR – Sunday October 27, 2013 
Now in its ninth year, is the primary fundraising event for The University of Texas Cycling Club.  The Sweatin' Burnt Orange Bike Tour will include routes from 11 to 73 miles weaving through the Texas Hill Country. The 73 mile route includes a stop in the famous Luckenbach Texas and all routes feature challenging hills and beautiful vistas. It's an incredible Texas riding   You can learn more about the ride at:  http://www.sweatingburntorange.com/